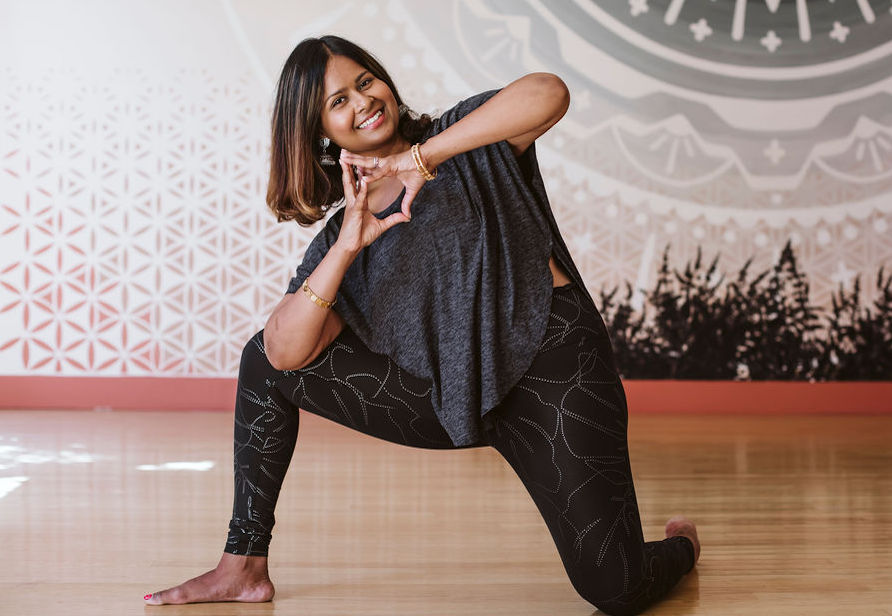 May 11, 2019 | 1:00 - 3:30pm
Bhakti Yoga - The Yoga of Devotion
Veda Rammohan
Did you know that there are four paths of yoga – all meant to lead you to living a life of bliss and spiritual freedom? Bhakti yoga, or the yogic path of spiritual devotion can feel confusing, and a little overwhelming in the Western world. Where do you start? Why do we chant Sanskrit mantras? What do these mythological stories about Hindu deities mean? This workshop aims to introduce Bhakti Yoga in a friendly, simple, accessible manner.

Staying true to the traditional Sanskrit texts of the Narada Bhakti Sutras, this workshop will offer space for the following:

· A brief, gentle yoga session for centering
· A deep dive into the modern translation of excerpts from the Narada Bhakti Sutras
· Guidance and discussion on how these texts can translate into action
· Hindu mythological story-telling
· Sanskrit chanting

***Please bring a yoga mat, a small journal, and a pen.

$30